Palo Alto-based Tesla, Inc. boasts that it is accelerating the world's transition to sustainable energy by manufacturing electric, semi-autonomous vehicles. Although the Tesla Model S initially earned top ratings from a number of industry magazines for its solid performance, various defects and potential safety problems have been reported. The high-flying automaker also recently issued a recall of nearly half the automobiles it has produced thus far due to a power steering issue.
While electronic vehicles have the potential to provide countless benefits to society, the Tesla Model S is gaining a name for being unreliable. In fact, Consumer Reports now rates the vehicle's reliability as less than average and no longer recommends the car to consumers. Tesla may be spearheading the drive to a greener planet, but getting there in a Model S is no guarantee. If you own a Tesla Model S that is experiencing problems, it is important to know your rights.
At Timothy Abeel & Associates, P.C., we know that buying a Tesla Model S represents a significant investment, with an MSRP starting on the low end at $77,000. As such, Tesla Model S owners expect the vehicle to deliver on the automaker's "state-of-the-art" promises. Unlike other auto manufacturers, Tesla sells its vehicles directly through its own dealerships and the vehicles are served by the company at those service centers. Not only should Tesla be well aware of such problems, the automaker should take action to resolve them expediently. Nonetheless, a wide range of problems has been reported with the Tesla Model S, including:
Alignment problems
Drivetrain issues
Charging equipment defects
Computer screen glitches
Faulty power equipment
Leaks/rattles
Sunroof defects
Trunk latch defects
Windshield wiper defects
Commonly reported issues with the center console touch screen in the Tesla Model actually disrupt many of the vehicle's functions while retractable door handles are also known to malfunction, preventing drivers from getting into or out of the vehicle.
Tesla Recall of 123,000 Model S Vehicles in 2018
In March 2018, Tesla announced the recall of 123,000 Model S vehicles due to an issue with the power steering component. The problem was reportedly limited to vehicles built before April 2016. The electric automaker alerted Mode S customers in an email blast that excessive corrosion in the power steering bolts could cause them to fail. While drivers would still be able to steer, they would need to use "increased force."
The automaker noted that the defect only affects driver at low speeds or when parallel parking, since far more steering force is needed than when driving on the highway, where there is no "material" effect on control at higher speeds. Tesla also said that it had only seen the problem in very cold climates where road salts are commonly used. Nonetheless, Tesla recalled all of the affected vehicles to replace the power steering bolts out of an abundance of caution since the vehicles could later be driven in a cold weather climate.
This is not the first recall that the upstart automaker has issued, however. In 2015, Tesla recalled 90,000 vehicles for a faulty seat belt, while 53,000 Model S and Model X vehicles were recalled in 2017 over a faulty parking brake.
Potential Safety Concerns with the Model S
In addition to the widely reported defects and a series of recalls affecting the Tesla Model S, there are growing concerns over the electronic vehicle's safety.
In May 2018, the driver of a Tesla Model S and a passenger were killed in a single-car crash in Fort Lauderdale, Florida. The driver crashed into a concrete wall and the vehicle burst into flames after the battery caught fire. The vehicle's speed is believed to be a factor in the accident, however, and the crash was not related to the autopilot feature.
That same month, however, a Model S crashed into a fire department vehicle in Utah while the autopilot was engaged. The driver told police she had been looking at her phone at the time of the collision, however and had even taken hands off the wheel over 12 times during the trip, including for the 80 seconds before the collision. Also in May, a Model S crashed into a police vehicle in California while automated driving system was engaged.
It is worth noting that before the automated driving system can be used, drivers must acknowledge that it is only an assist system. They are required to maintain control of the vehicle — and keep both hands on the wheel at all times. The system is designed to frequently check to ensure the driver's hands are on the wheel and alert the driver if his or her hand are not detected. The car is designed to slow down on its own until the driver responds. Tesla has acknowledge the system is not perfect, however.
How Timothy Abeel & Associates, P.C. Can Help
If you own a Tesla Model S that has experienced repeated defects while under the manufacturer's warranty, you may be entitled to a replacement vehicle or a refund. We are keenly aware that countless Tesla owners have previously been required to sign nondisclosure agreements for repair issues, and that defects affecting the automakers line of electric vehicles may have been underreported. We have the skills and resources to determine if there is a pattern of defects affecting the Model S that are similar to yours, and will work tirelessly to protect your rights. Please contact our office today to set up a free consultation.
Recent model year Model S are experiencing the following defects:
Is your vehicle affected by this defect?
Is your vehicle affected by this defect?
Is your vehicle affected by this defect?
Is your vehicle affected by this defect?
Is your vehicle affected by this defect?
Is your vehicle affected by this defect?
Is your vehicle affected by this defect?
Is your vehicle affected by this defect?
Is your vehicle affected by this defect?
Is your vehicle affected by this defect?
Is your vehicle affected by this defect?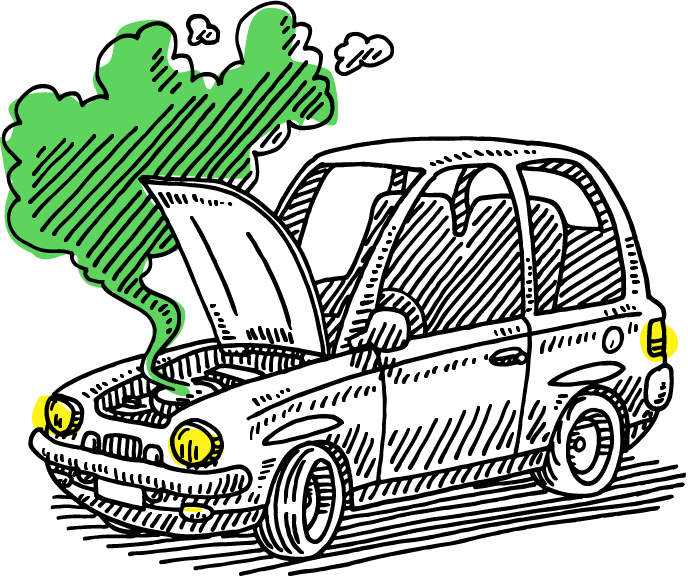 Recent Results
Damage Buy-Back Within 6-7 Months
A used car purchase out of state was damaged during transport. A buy-back was ...
Full Refund (Lemon Law Repurchase) in 90 Months
Client received a purchase price buy-back for failure to disclose accident ...
Offer Before Lawsuit Within 30-45 Days
There was a buy-back offer for the client's Toyota Tacoma before the ...
Settled for Arbitration Award
Vehicle was brought to the dealership seven times for a transmission shifting ...
Dealer Fraud Buy Back
The dealer failed to disclose a prior accident the vehicle was involved in. ...
Buy-Back Within 30-60 Days
There were numerous defects with the unit. Settled the case within 30 – ...
View more results
Don't see your car listed?
If your car was manufactured between 2018 and 2023 we may be able to help. Contact us for more information.