Mercedes-Benz, a division of the German company Daimler AG, is a global brand known for its luxury automobiles, buses and vans. The company started doing business under the name Daimler-Benz in 1926, after initially being founded in the late 1800s. Although Mercedes-Benz has long held a reputation for quality and durability, there have been occasional declines in the performance of its passenger vehicles. While studies have found that Mercedes-Benz has the lowest vehicle recall rate, the automaker has issued recalls from time to time. Because of the automaker's sterling reputation, consumers who have experienced problems with their vehicles face an uphill battle.
At Timothy Abeel & Associates, PC, we believe owners and lessees of Mercedes-Benz vehicles have a right to expect quality performance as well as exceptional customer service. If you have experienced ongoing problems with your Mercedes-Benz, you may be frustrated and justifiably angry. Our legal team will take the time to learn about the your vehicle's defects and repair history and find the best solution. We are dedicated to holding automakers and dealers accountable and will working tirelessly to enforce your consumers rights.
An Overview of Mercedes-Benz Models
Mercedes-Benz offers a wide range of passenger vehicles in the U.S. and worldwide, including:
A-Class — Hatchback
B-Class — Multi Purpose Vehicle (MPV)
C-Class — Saloon, Estate, Coupé and Cabriolet
CLA-Class — 4 Door Coupé and Estate
CLS-Class — 4 Door Coupé and Estate
E-Class — Saloon, Estate, Coupé and Cabriolet
G-Class — Sports Utility Vehicle (SUV)
GLA-Class — Compact Sports Utility Vehicle (SUV)/Crossover
GLC-Class — Sports Utility Vehicle (SUV)
GLE-Class — Sports Utility Vehicle (SUV)
GLS-Class — Large Sports Utility Vehicle (SUV)
S-Class — Luxury Saloon, Coupé and Cabriolet
SL-Class — Grand Tourer
SLC-Class — Roadster
V-Class — Multi Purpose Vehicle (MPV)/Van
AMG GT — Sports car/Supercar
In addition, Mercedes-Benz produces a line of vans including the Citan, Vito and Sprinter, and also manufactures trucks under the Daimler Trucks division. Did you know that the company's founder, Gottlieb Daimler, sold the world's first truck in 1886? Gottlieb Daimler was an inventor who patented one of the first internal-combustion engines in 1885 and developed the first commercially viable four-wheeled automobile. The Daimler company produced its first Mercedes automobile in 1899.
Mercedes-Benz Recalls
Mercedes-Benz certainly has an illustrious history. Nonetheless, the German automaker has issued recalls in recent years, including:
In October 2017, Daimler AG issued a massive worldwide recall of over one million vehicles due to faulty wiring that could cause the driver-side airbag to deploy spontaneously. The problem was attributed to an electrostatic discharge in the steering column arising from a broken clock spring or insufficient ground. This could cause the airbag to inadvertently deploy. Nearly 500,000 Mercedes-Benz cars and vans sold in the U.S. were included in the recall. Among these were 2012 – 2108 model year A, B, C, and E-Class cars and CLA, GLA and GLC SUVs. Dealers were instructed to inspect and replace the wiring in the steering column as needed.
In March 2017, Daimler AG announced another large-scale recall of one million newer-model vehicles worldwide due to a fire risk. About 308,000 of the vehicles were were sold in the United States. While 35 fires were reported in the U.S., no injuries or deaths occurred. The automaker determined that an issue with an engine part could cause an electrical fire. Affected vehicles included certain C- and E-Class models as well as CLA, GLA and GLC SUVs. According to Daimler AG, the problem typically occurred "in the rare situation" when a car is stranded in a significant amount of standing water, the engine stalled, and could not be be restarted. The company also stated that the recall was voluntary, and that the NHTSA had been notified. Customers were instructed to take their vehicles to an authorized Mercedes-Benz dealer where a fix would only take about one hour.
Why You Should Call Timothy Abeel & Associates, PC About Your Mercedes-Benz Defect
Despite having one of the lowest recall rates, problems with Mercedes-Benz vehicles do occur, sometimes on a grand scale. That's why you should contact our experienced consumer law attorneys. If your Mercedes-Benz has been in for numerous repairs, or off the road for a extended period of time while under the manufacturer's warranty, we can help.
Our legal team is knowledgeable in the applicable Lemon Laws in New Jersey and Pennsylvania and federal warranty law. We are keenly aware that buying or leasing a Mercedes-Benz is a significant financial investment. With so much at stake, it helps to have a dedicated consumer advocate on your side. Our attorneys have a well-deserved reputation for holding automakers like Daimler AG accountable and providing our clients with aggressive legal representation. Call our office today or complete the contact form on our website to set up a consultation.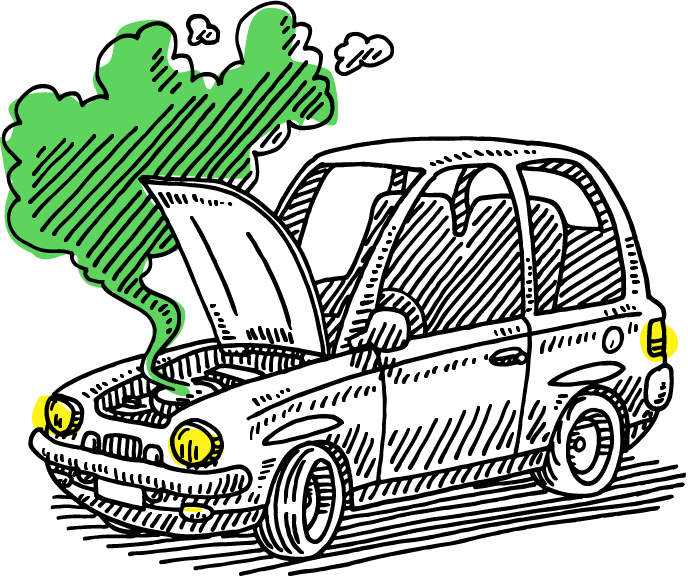 Don't see your car listed?
If your car was manufactured between 2015 and 2020 we may be able to help. Contact us for more information.