Lexus, the luxury vehicle brand of Japanese automaker Toyota Motor Corporation, is marketed in more than 70 countries throughout the world, including the United States. Currently, Lexus is  Japan's largest-selling maker of premium automobiles, with over 330,000 vehicles sold in the U.S. last year alone. Despite its slogan "the relentless pursuit of perfection," the Lexus brand has been tarnished by a series of defects and recalls in recent years.
Timothy Abeel & Associates routinely represents Lexus owners and lessees in New Jersey and Pennsylvania. If your Lexus is under a manufacturer's warranty and has been in for numerous repairs without being resolved, you may be entitled to significant compensation.
Common Lexus Defects
Although Lexus has long been recognized for quality, the luxury vehicle slipped in the 2017 J.D. Power and Associates survey which found that Lexus owners reported 98 problems per 100 vehicles in the first three months of ownership. Moreover, Lexus consumers have lodged numerous complaints through the years such as:
A clicking or knocking sound coming from the brake actuator when applying the brakes lightly, or if the brake pedal is pressed while the vehicle is stopped.
The check engine light may illuminate due to a defective oxygen sensor making the engine computer unable the determine the engine's proper air to fuel ratio.
A vibration coming from the brake pedal or steering wheel when the brakes are applied, commonly caused by warped front brake rotors.
Toyota/Lexus Melting Dashboard Lawsuit
In March 2017, a lawsuit was brought by millions of Lexus and Toyota owners who have waited two years for replacement dashboards that the automakers promised to replace. A previous  dashboard lawsuit filed in 2014 was dismissed after Toyota and Lexus initiated a customer support program to replace about 3.5 million dashboards that melt in heat and humidity.
The program involved components for reimbursement and repair of the affected vehicles. Owners who previously paid to have defective dashboards repaired were offered reimbursements, while under the repair component, the warranty was extended to allow owners to have an authorized dealer make the needed repairs.
Nonetheless, many of the defective dashboards still have not been replaced. The dashboard replacements involve the following Lexus vehicles:
2006-2008 Lexus ES 350
2003-2008 Lexus GX 470
2006-2008 Lexus IS 250 and 350
2007 Lexus LS 460
2004-2006 Lexus RX 330
2007-2009 Lexus RX 350
2005-2008 Lexus RX 400h
The new lawsuit also claims that Lexus issued a technical service bulletin to dealers in 2011 providing instructions about how to handle customer complaints over dashboards. Since this was a service bulletin and not a recall, however, the automaker was not required to notify owners. In sum, the plaintiffs allege that the automaker failed to meet its obligations and breached its warranties.
Recent Lexus Recalls
In addition to the common customer complaints and the dashboard lawsuit, there have been numerous Lexus recalls over the years.
In June 2017, Toyota issued a recalled for 2017 models of the Lexus ES 350, due to a problem with the steering system which could increase the risk of collisions. The problem is related to an improperly installed tie rod assembly on the right side. A lock nut may not have been tightened properly which could lead to unusual noises, vehicles drifting to the left or right while in motion or even complete loss of steering control.
The recall affected 1,760 vehicles in the U.S. Dealers were instructed to inspect the right-hand side tie rod lock nut to ensure that it was properly tightened. If not, the lock nut, the steering gear assembly and the tie rod assembly would be replaced.
In April 2016, Toyota announced the recall of certain model year 2016 Lexus RX350 and ES350  vehicles which were equipped with ABS actuators that had damaged O-rings. The defect could have resulted in improper brake fluid pressure control during ABS, Traction Control and Stability Control activation. Because of this, the vehicles failed to comply with federal safety standards regarding electronic stability control systems. The insufficient brake pressure could cause loss of vehicle control, increasing the risk of a crash. Dealers were instructed to inspect the brake actuator and replace it as necessary.
Experienced Lexus Defect Attorneys
If you've had ongoing problems with a Lexus that haven't been resolved by the dealer, the experienced attorneys at Timothy Abeel & Associates can help you obtain the compensation you deserve. By conducting an extensive investigation, we can help you pursue a claim and recover damages, whether a refund, vehicle repair, or a replacement vehicle. Our legal team believes that Lexus, Toyota and its network of dealers must be held accountable. We have a well-deserved reputation for protecting the rights of our clients. Call our office today for a free consultation or fill out the contact form on our website.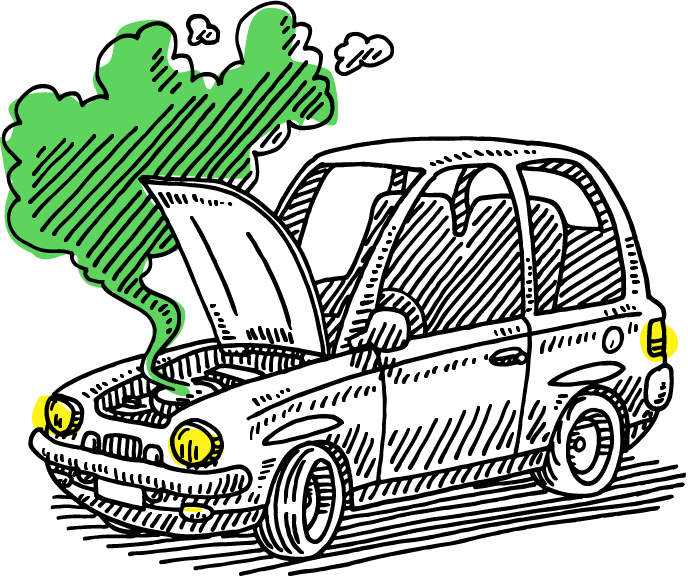 Recent Results
Full Refund (Lemon Law Repurchase) in 90 Months
Client received a purchase price buy-back for failure to disclose accident ...
Damage Buy-Back Within 6-7 Months
A used car purchase out of state was damaged during transport. A buy-back was ...
Full Refund (Lemon Law Repurchase)
Client's vehicle suffered from a transmission shudder/grinding noise/lack ...
Cash Recovery for Client Per The New Jersey Fraud Act
Misrepresentation as to vehicle's range on a new car. Lemon Law ...
Buy-Back in 90 Days
Client received a buy-back for the purchase price of the first vehicle and a ...
Full Refund (Lemon Law Repurchase)
Client attended an informal dispute arbitration program (BBB or NCDS) without ...
View more results
Don't see your car listed?
If your car was manufactured between 2018 and 2023 we may be able to help. Contact us for more information.