Audi, part of the Volkswagen Group, produces a line of luxury vehicles that are sold in the United States and across the world. Although the automaker acknowledged that over 2 million vehicles were involved in the recent VW emissions scandal, sales in the U.S. have not been dramatically impacted. At the same time, other Audi models have been prone to defects and the subject of numerous recalls.
Timothy Abeel & Associates provides a superior level of legal service to Audi owners and lessees throughout all of New Jersey and Pennsylvania, including Philadelphia, Pittsburgh, and Trenton. We are well versed in applicable state Lemon Laws and federal warranty law and have a proven track record of successfully fighting for the rights of consumers. If your Audi vehicle has been in for multiple repairs or out of service for an extended period of time, you may be entitled to significant compensation.
The Audi Emissions Scandal
In November 2015, the U.S. Environmental Protection Agency found that the 3-liter diesel engine versions of the 2016 Audi A6 Quattro, A7 Quattro, A8, A8L, Q5 and other models were equipped with software defeat devices that were designed to detect when the vehicles were undergoing emissions testing. The software switched the vehicles to "low rev" mode during an inspection, emitting lower levels of carbon dioxide than under normal driving conditions.
Volkswagen and Audi have recently entered into settlement agreements in a lawsuit brought by the federal government and a private class action lawsuit that were brought over the emissions scandal. Under the terms of the deals, the automaker has agreed to buy back or terminate leases of affected vehicles or provide emissions modifications if possible. The automaker will also offer cash payments to owners and lessees. Finally, Audi is required to make payments for environmental remediation and must promote zero emissions vehicle technology in the future.
Audi Recalls
Outside of the emissions scandal, which has recently led to the recall of more than 850,000 Audis in the EU, the automaker has a history of complaints by U.S customers related to electrical systems, timing belts, oil consumption, rattling sunroofs, headlight issues, and external accessories. Although the Audi has a reputation for being reliable, a number of recalls have also been issued over the years.
In January 2017, Audi announced the recall more than 340,000 model year 2013-2017 A5, A5 Cabriolet and Q5 SUVs because turbocharged engines equipped with a coolant pump could become clogged with debris and cause a fire. The coolant pumps will be inspected and replaced as necessary.
At the time, Audi also recalled over 230,000 2011-2017 Q5 SUVs because water leaks from the sunroof drainage system can damage the side airbag inflators and cause them to explode. Dealers have been instructed to make the needed repairs.
In October 2016, two recalls for Audi vehicles were issued because of potential fuel leaks and fire hazards. Certain model-year 2009-2012 Audi Q5, and 2007-2012 Audi Q7 and 2012-2013 Audi A6 and A7 vehicles contained defects in the fuel pump. Dealers were instructed to inspect the fuel lines and repair or replace the fuel pumps as needed.
In October 2014, Audi recalled over 100,000 model year 2013-2015 A4, S4 and Allroad vehicles because a software glitch could have prevented the front airbags from deploying in a crash, putting passengers at risk of injury. To fix the problem, it was necessary to reprogram the coding within the airbag control module.
Experienced Audi Defects Attorney
Audi customers who expect luxury, style and performance may find that their vehicles fail to meet those standards. Nonetheless, the automaker has an obligation to handle recalls and repairs properly. At Timothy Abeel & Associates, P.C., our experienced consumer law attorneys routinely represent Audi owners and lessees in Lemon Law claims.
If your vehicle has been in for multiple repairs while under a manufacturer's warranty, you may have grounds for a claim. Our legal team will take the time to explain all your consumer rights and help you obtain the compensation you deserve. Depending on the defects and other factors, you may be entitled to a refund, a replacement vehicle, monetary compensation as well as reasonable attorney fees.
We are committed to holding automakers accountable and protecting the rights of our clients. If your luxury Audi has turned out to be a lemon, call our office today for a free consultation or fill out the contact form on our website.
Recent model year Multiple Models are experiencing the following defects:
Is your vehicle affected by this defect?
Is your vehicle affected by this defect?
Is your vehicle affected by this defect?
Is your vehicle affected by this defect?
Is your vehicle affected by this defect?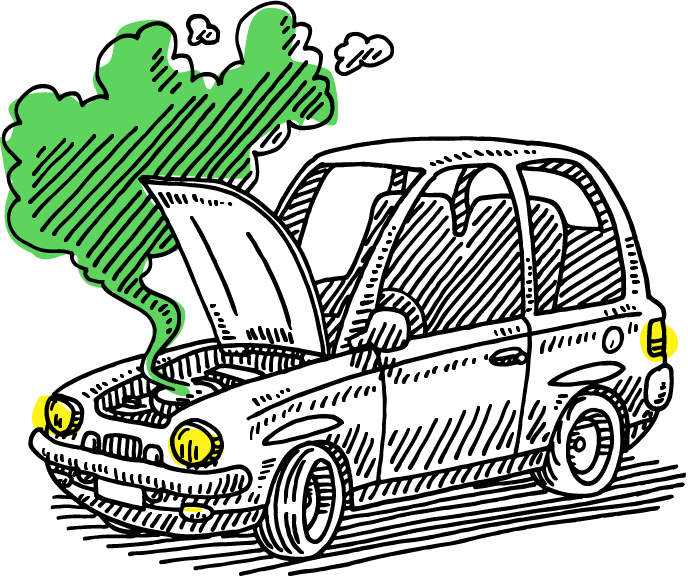 Recent Results
Full Refund (Lemon Law Repurchase) in 90 Months
Client received a purchase price buy-back for failure to disclose accident ...
Damage Buy-Back Within 6-7 Months
A used car purchase out of state was damaged during transport. A buy-back was ...
Buy-Back Within 30-60 Days
There were numerous defects with the unit. Settled the case within 30 – ...
Full Lemon Law Refund Within 30 Days
Lemon Law repurchase – full refund of two (2) years worth of payments, ...
Cash Recovery for Client Per The New Jersey Fraud Act
Misrepresentation as to vehicle's range on a new car. Lemon Law ...
Vibration Complaint
The client's vehicle was violently vibrating when it reached a certain ...
View more results
Don't see your car listed?
If your car was manufactured between 2018 and 2023 we may be able to help. Contact us for more information.