Acura, the luxury vehicle brand of Japanese automaker Honda Motor Co., was launched in the United States in 1986, the first Japanese motor vehicle luxury brand to be introduced in the Country. Since then, Acura has gone on to create an array of luxury sedans, coupesand SUVs with great success. Nonetheless, these vehicles have experienced numerous defects which have resulted in product and safety recalls.
Timothy Abeel & Associates routinely represents Acura owners and lessees in New Jersey and Pennsylvania. If your Acura is under a manufacturer's warranty and has been in for numerous repairs without being resolved, you may be entitled to significant compensation.
Acura Recalls
In addition to the widely reported problems with the MDX, Honda announced the recall of numerous other Acura models.
In January 2017, a number of Acuras were recalled due to defective front passenger seat airbag inflators manufactured by Japanese auto parts supplier Takata. The inflators can explode when deployed, sending metal shrapnel into the cabin, causing injuries to passengers. Among the models recalled were the 2005-2006 Acura MDX, 2005-2012 Acura RL, 2009-2012 Acura TSX, 2011-2012 Acura TSX Wagon, and 2010-2012 Acura ZDX.
In July 2016, certain model year 2015-2016 Acura MDX SUVs were recalled due to fuel tank leaks, creating a fire hazard. The affected vehicles contained fuel tanks that were manufactured with insufficient welds. Dealers were instructed to replace the fuel tanks.
In July 2015, Honda announced the recall of certain model year 2014-2015 Acura MDX vehicles due to defects in the air conditioner compressor. A bolt, referred to as the clutch, was prone to fracture, causing parts to fall from the affected vehicles, creating a hazard. Dealers were instructed to replace the bolt, and if necessary, the clutch plate.
In May 2015, model year 2014-2015 Acura MDX and RLX vehicles were recalled due to defects in the Collision Mitigation Braking System (CMBS). This is an electronic system that applies the brakes in emergency situations to avoid collisions. The system could falsely activate, causing drivers to lose control of the vehicle.
In January 2015, certain model year 2003 Acura MDX SUVs were recalled due to defective airbags that deployed unexpectedly. The airbag control module could fail prematurely, causing front and side airbags to deploy inadvertently while the vehicle was being operated, increasing the risk of accidents and injuries. Dealers were instructed to replace the airbag module and front and/or side impact sensors to correct the problem.
In November 2014, certain model year 2014 RLX and 2014-2014 Acura MDX vehicles were recalled due to defects in seat belts. Cold temperatures could limit the seat belt mechanism from retracting and extending fully. Dealers were instructed to replace the front seat belts.
Experienced Acura Defect Attorneys
If you have had ongoing problems with vehicle that has not been resolved by the dealer, you have rights as a consumer under applicable Lemon Laws in New Jersey and Pennsylvania. The experienced attorneys at Timothy Abeel & Associates have extensive experience representing Acura owners and lessees.
Because the Acura is advertized as a luxury, high performance vehicle, consumers expect these automobiles will meet certain standards. Nonetheless, numerous problems have been reported over the years. Our legal team believes that auto manufacturers and dealers must be held accountable and are dedicated to enforcing the rights of our clients.
By conducting an extensive investigation, we can determine if you have a valid claim and help you explore all your options, including obtaining a refund, vehicle repair, and in some cases a replacement vehicle. Call our office today for a free consultation or fill out the contact form on our website.
Recent model year MDX are experiencing the following defects:
MDX owners have reported numerous transmission problems since the SUV was launched in 2001. The most common include difficulty shifting and blinking check engine lights and have been attributed to anything from mechanical failure to faulty sensor.
Is your vehicle affected by this defect?
There have been reports of shuddering or vibrating when driving at speeds between 35 and 45 MPH, and the problems has been attributed to a defective automatic transmission torque converter, the device that manages the amount of fluid that is passed to the transmission.
Is your vehicle affected by this defect?
The Acura MDX has also been the subject of complaints for engine problems including erratic idle, poor gas mileage, check engine light signal, and engine stalling. This issue is due to malfunctions in the idle air bypass system.
Is your vehicle affected by this defect?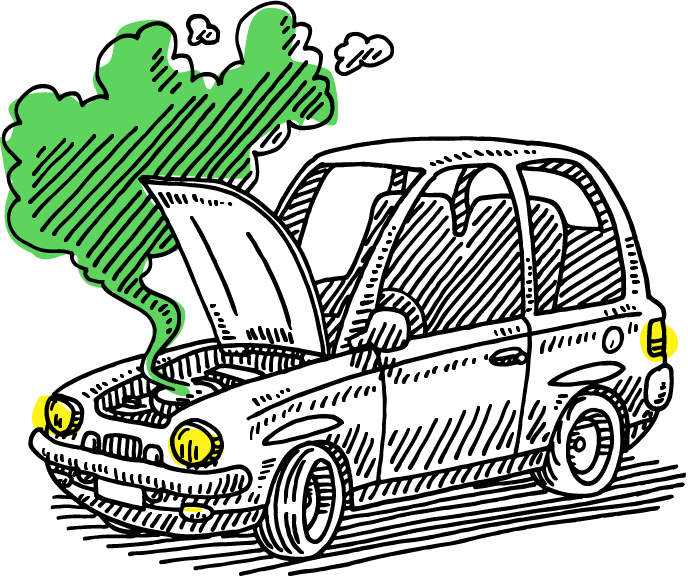 Recent Results
Full Refund (Lemon Law Repurchase)
Client's vehicle suffered from a transmission shudder/grinding noise/lack ...
Buy-Back in 90 Days
Client received a buy-back for the purchase price of the first vehicle and a ...
Dealer Fraud Buy Back
The dealer failed to disclose a prior accident the vehicle was involved in. ...
Lemon Law Breach of Warranty
The client's vehicle had multiple water leaks. The manufacturer was ...
Lemon Law Buy Back
There was a water leak in the vehicle that could potentially cause damage to ...
Vibration Complaint
The client's vehicle was violently vibrating when it reached a certain ...
View more results
Don't see your car listed?
If your car was manufactured between 2018 and 2023 we may be able to help. Contact us for more information.