Subaru Corporation is a Japan-based automaker with only one international plant, located in Indiana. The company produces a range of sedans and SUVs such as the Impreza, Legacy, Forester, Crosstrek and Outback, Subaru prides itself on making a positive impact on the world by providing safe, environmentally friendly vehicles. Despite Subaru's "Love Promise" to show love and respect to its customers, numerous vehicles have been prone to defects.
Timothy Abeel & Associates, P.C. is dedicated to fighting for the rights of consumers throughout all of New Jersey and Pennsylvania, including Philadelphia, Pittsburgh, and Trenton. Our dedicated legal team is well versed in applicable state Lemon Laws and federal warranty law and has a proven track record or pursuing successful claims. If you purchased or leased a Subaru that has been in for multiple repairs or out of service for an extended period of time, you may be entitled to significant compensation.
Subaru Class Action Lawsuit
In August 2016 the automaker settled a class action lawsuit brought by owners and lessees whose vehicles had defective engines that caused excessive oil consumption, leading to damaged engine parts and engine stalling. Vehicles affected included certain model-year 2011-2015 Forester, 2012-2015 Impreza, 2013-2015 Crosstrek, 2013-2014 Legacy and 2013-2014 Outback. Under the terms of the settlement, customers were awarded warranty extensions for repairs to correct excessive oil consumption, cash reimbursement for repairs, engine oil, rental and towing costs and in some cases, engine replacements.
Subaru Recalls
In addition to the oil consumption problem, Subara customers have also complained about engine misfires and oil leaks, defective oxygen/auto fuel ratio (O2) sensors, head gasket failures caused by cooling system problems, failed spark plug wires, and more. These and other defects have prompted Subaru to issue technical service bulletin and recalls over the years.
In April 2017, Subaru announced the recall of over 33,000 model year 2017 Impreza vehicles. A winter blend of fuel can vaporize in the fuel line, causing the engine to run rough and stall without warning. Dealers were instructed to update the engine control software so that the cooling fan comes on at a lower temperature.
In October 2016, over 100,000 turbocharged Subaru vehicles were recalled due to a fire risk. The recall included model year 2007-2009 Legacy and Outback, 2008-2014 Impreza, and 2009-2013 Forester vehicles equipped with 2.5 liter turbocharged four-cylinder engines. A faulty relay caused the secondary air injection pump to fail, causing the pump to work continuously, overheat and melt, increasing the risk of a fire. Dealers were instructed to replace the defective secondary air injection pump relay.
Subaru Defects Attorney
If you purchased or leased a Subaru and the automaker has not lived up to its "Love Promise," you have rights as a consumer. The dedicated team at Timothy Abeel & Associates, P.C. routinely represents Subaru customers in Lemon Law claims in New Jersey and Pennsylvania. If the dealer cannot or refuses to repair your vehicle, you may have a valid claim.
By understanding the problem with your vehicle, we can determine if Subaru issued a related technical service bulletin or recall. If your vehicle has not been repaired while under the manufacturer's warranty we can help you obtain significant compensation. Depending on the circumstances, you may be entitled to a replacement vehicle, a refund, cash compensation as well as reasonable attorney's fees.
We believe that Subaru should live up to its promises and handle recalls and repairs properly. Our legal team is dedicated to holding automakers accountable and protecting the rights of consumers. We know that having a reliable vehicle is a necessity for most people and unreasonable repair delays can be extremely frustrating. Call our office today for a free consultation or fill out the contact form on our website.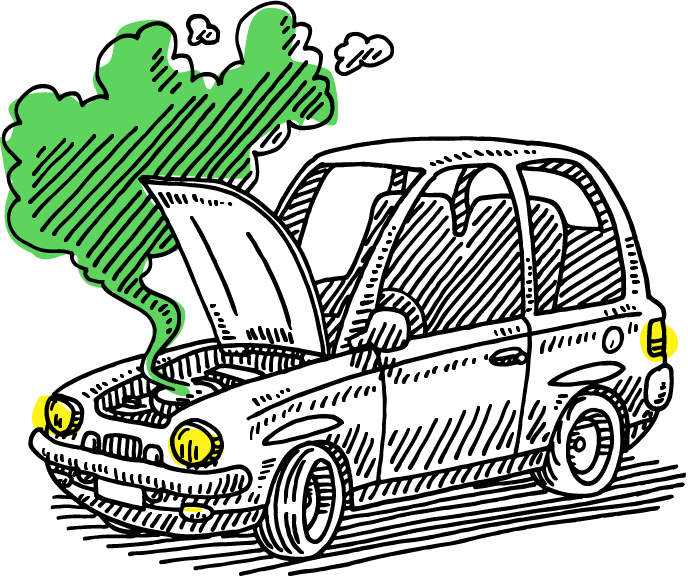 Recent Results
Full Refund (Lemon Law Repurchase) in 90 Months
Client received a purchase price buy-back for failure to disclose accident ...
Damage Buy-Back Within 6-7 Months
A used car purchase out of state was damaged during transport. A buy-back was ...
Settlement of $15,000 and Termination of the Lease
Client leased a new 2010 sedan. Plaintiff encountered a transmission defect in ...
Repurchase and Attorney Fees
2011 sedan purchased new with a pulling condition defect. Four documented ...
Repurchase (Full Refund) Plus Attorney Fees
2009 New Family Sedan surging problems with transmission. Defense award at ...
Buy-Back in 90 Days
Client received a buy-back for the purchase price of the first vehicle and a ...
View more results
Don't see your car listed?
If your car was manufactured between 2018 and 2023 we may be able to help. Contact us for more information.