When people hear the name Jaguar, they think of elegant styling, high performance and the heritage of being manufactured in Great Britain. Over the years Jaguar has had a number of owners, however, including Ford Motor Company. Faced with plummeting sales and financial problems, Ford sold Jaguar in 2008. Today, Jaguar is the luxury vehicle brand of Jaguar Land Rover, owned by the Indian company Tata Motors, headquartered in Coventry, England.
While Jaguars are currently engineered, manufactured, and assembled at a number of plants in England, reliability continues to be a concern. Given the heavy sticker price and brand identity, one would think that Jaguars meet the demands of consumers. Nonetheless, these vehicles are prone to an array of defects that can keep them out of service for extended period of time.
Timothy Abeel & Associates, P.C. is the premier consumer law firm serving clients throughout all of New Jersey and Pennsylvania, including Philadelphia, Pittsburgh, and Trenton. If you purchased or leased a Jaguar vehicle that has been taken to an authorized dealer for multiple repairs, you may be entitled to significant compensation. Our experienced attorneys are well versed in applicable state Lemon Laws and federal warranty law and have a proven track record of pursuing successful claims for Jaguar customers.
Jaguar Recalls
Numerous problems have been reported with Jaguars regarding the automatic transmission, brakes, engine cooling, fuel leaks, airbags, steering and suspension and the like. Over the years, several popular Jaguar models such as the Jaguar F-Type, Jaguar S-Type, Jaguar Super V8, Jaguar X-Type, Jaguar XF, Jaguar XJ and Jaguar XK have been subject to recalls and technical service bulletins.
In February 2017, Jaguar Land Rover North America LLC announced a recall of certain 2017 Jaguar XF models due to a possible cracked left hand inner sill panel. In the event of an accident involving a left hand impact, the cracked sill panel could lead to underfloor fuel lines rupturing and leaking fuel which is a fire hazard.
In October 2016, certain 2017 Jaguar F-Type SVR vehicles were recalled because bolts connecting the rear lower control arms to the knuckle assembly may fail prematurely, causing the assembly to separate from the vehicle, leasing to a loss of control and increasing the risk of a crash. Jaguar instructed dealers to replace the defective bolt.
In August 2016, Jaguar recalled certain 2009-2011 Jaguar XFs and 2007-2011 Land Rover/Range Rovers for defective Takata airbags on the front passenger side. This widely reported problem with Takata airbags is the result of propellant that may have degraded which, if activated, could release metal shrapnel, causing serious injury or death.
Experienced Jaguar Defects Attorney
If you have purchased or leased a Jaguar or Land Rover that has been in for multiple or repairs while under a manufacturer's warranty, you may have a valid Lemon Law claim. At Timothy Abeel & Associates, P.C., we provide Jaguar owners and lessees with a superior level of personal service and fight for their right to significant compensation.
We know that Jaguar customers expect their vehicles to perform up to the high  standard of a luxury automobile. We are dedicated to holding automakers accountable and protecting the rights of our clients. Over the years, we have helped Jaguar owners and lessees whose vehicles have been out of service for extended periods of time.
Our guiding principle is that Jaguar has an obligation to meet its customers' expectations and handle all recalls and repairs properly. By thoroughly evaluating the facts of your case, we will determine if you have a valid claim for a replacement vehicle or repurchase. In the alternative, you may be entitled to cash compensation, including reasonable attorney's fees and costs.
You've worked hard to be in a position to purchase or lease a Jaguar, and you have rights as a consumer under state and federal law. If your Jaguar dealer cannot or refuses to make the needed repairs, call our office today for a free consultation or fill out the contact form on our website.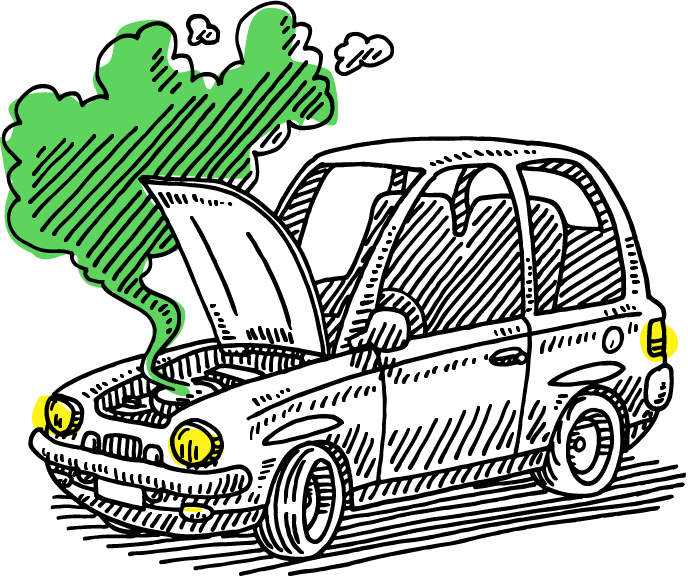 Recent Results
Damage Buy-Back Within 6-7 Months
A used car purchase out of state was damaged during transport. A buy-back was ...
Full Refund (Lemon Law Repurchase) in 90 Months
Client received a purchase price buy-back for failure to disclose accident ...
Cash Recovery for Client Per The New Jersey Fraud Act
Misrepresentation as to vehicle's range on a new car. Lemon Law ...
Buy-Back in 90 Days
Client received a buy-back for the purchase price of the first vehicle and a ...
Dealer Fraud Buy Back
The dealer failed to disclose a prior accident the vehicle was involved in. ...
Replacement Brand New Comparable Vehicle
After an unreasonable amount of repair attempts were attempted to repair a ...
View more results
Don't see your car listed?
If your car was manufactured between 2018 and 2023 we may be able to help. Contact us for more information.